Some of Our Favorite Z Books!
Looking for a good read about the undead? Check out some of favorites. Among the list are D.J. Molles, Mark Tufo and Bobby Adair. This may be a lengthy post but I'll be sharing my top 5 books/series that I've read to date. Enjoy :)
Looking for a good read about the undead? Check out some of favorites. Among the list are D.J. Molles, Mark Tufo and Bobby Adair. This may be a lengthy post but I'll be sharing my top 5 books/series that I've read to date. Enjoy :)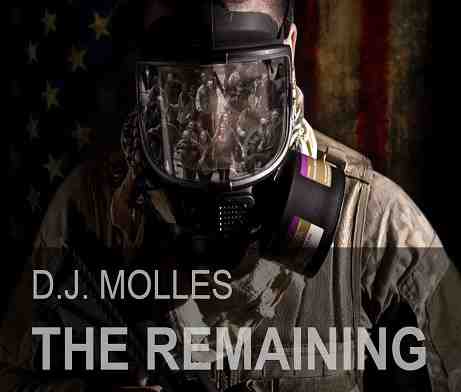 This is my unbiased list. Meaning, I did not receive anything for sharing these. No money, books, favors, etc.. They are just books I enjoyed and wanted to share. I'll try not to post any spoilers and at the end of each one I'll post my review of the first books in the series that I posted on goodreads. I've chatted with Bobby Adair and Mark Tufo on facebook and they're great. It's great in this day and age that fans can actually communicate with authors.
1 - The Remaining - D.J. MOLLES
At the top of our list is D.J. MOLLES series The Remaining. I have read all of these to date and they are great. I believe the last book in the series comes out this month. Check out D.J. on amazon or Facebook.
The Remaining by D.J. Molles is a fantastic read. I like the different spin he has put on the zombies. You can tell he is/was military or did a lot of research on military personal because he knows his stuff. If you liked "Rise of the governor" or "Dead City" or the "Rhiannon Frater" books I think you will really enjoy this series. One piece of advice though. Make sure you have the second book "the remaining: aftermath" or you will be very pissed when you get to the end of this one :)
---
2 - Zombie Fallout - Mark Tufo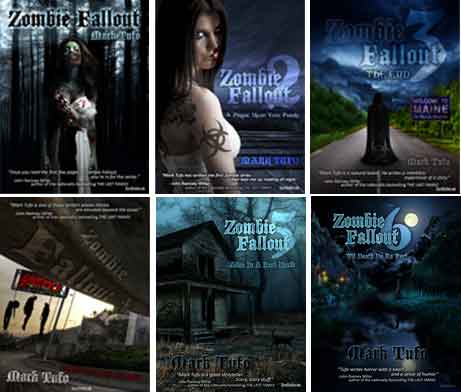 2nd on the list is the Zombie Fallout by Mark Tufo. I have read all the books in this series and it's sucks that they're done. Check Mark Tufo out on amazon or facebook.
I loved this book and upon finishing it I am starting on the second one as soon as I hit save on this review! I really like Mark Tufo's writing style. There haven't been that many books that had me out and out laughing and smiling while also being horrified. I like how he went from 1st person to 3rd person and back again. The characters are great and I am dieing to find out more about Tommy and the zombie girl. Mike Talbot cracks me up. Maybe it's the Army vet in me, but I could swear I know this character. Great read and I recommend it to anyone looking for a entertaining book that will be hard to put down.
---
3 - Slow Burn - Bobby Adair
I wasn't sure if I would like these ones. After all I had just finished the first the Remaining book and the first 2 Zombie Fallout's. So I was pretty spoiled. But damn these are good. In reality my 2nd, 3rd and 4th books in this post are almost a tie for 2nd. Check out Bobby Adair on amazon or facebook.
So when SLOW BURN started out I wasn't sure where it was headed but once the story developed I couldn't put it down. If there was a little more knowledge about the military and the weapons they use I would of gave it 5 stars without a doubt. I'm glad I followed the other reviews and picked up this book. It seemed a tad short but hey, it just made me grab the second one as soon as I was done. I love the different take on the virus and zombies. Great book and I highly recommend it to anyone that's a fan of this genre.
---
4 - As the World Dies - Rhiannon Frater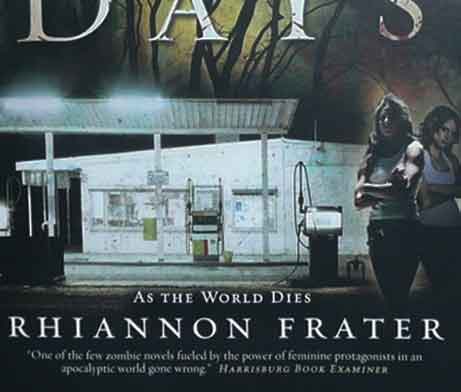 This series is what started out my hunger for Zombie books. Rhiannon Frater has a great series here. Some of the scenes she spins still give me the creeps. I didn't know what I was in for when I started As the World Dies. I literally read this series one after the other. Although I still haven't read the Untold Tales ones. Check Rhiannon out on amazon or facebook.
I just happen to be looking around for a post apocalyptic book and figured I would give zombies a try. I can't believe no one recommended this book to me. As the World Dies had me hooked just a few pages in. This was the first Zombie book I have read and all I can say is WOW. Rhiannon can tell a story! Some of the scenes are so creepy that you may have nightmares. I read a couple of them to my wife and she was horrified. I picked up the next book and was reading it before this one hit the shelf. Thank you for a great read!
---
5 - Z-Risen - Timothy W. Long
This one caught my attention because it has to do with Zombies and military, and it didn't disapoint. I read the first 2 back to back. The 3rd is on my list but I haven't gotten to it yet. Check Timothy W. Long on amazon or facebook.
ABOUT THE BOOK - When the USS McClusky (FFG-41) was overwhelmed by the dead, Machinist Mate First Class Jackson Creed, and Marine Sergeant Joel "Cruze" Kelly, were forced to abandon the ship, and take their chances in San Diego. Now they are stuck in a city that has been completely overrun with zombies and as the days go by they must range farther and farther away from 'fortress' in their search for supplies. Relying on military training, guts, and pure force of will, the two of them will face a nightmare world that is intent on killing them one bite at a time.
---